KIM KARDASHIAN FILES FOR DIVORCE
No, say it ain't so?! Listen, we saw this coming from a mile. It has been confirmed by TMZ that Kim Kardashian has filed for a divorce from Kanye West. The estranged couple have been together for almost 7 years now. With all of Kanye's rants we was afraid for Kim at some points during the relationship. Kim is asking for joint legal and physical custody of the couple's 4 kids. Sources with direct knowledge tell TMZ Kanye is fine with the joint custody arrangement, and we're told both Kim and Ye are committed to co-parenting together.
There's a prenup and we're told neither party is contesting it. In fact, our sources say they are already far along in reaching a property settlement agreement. – TMZ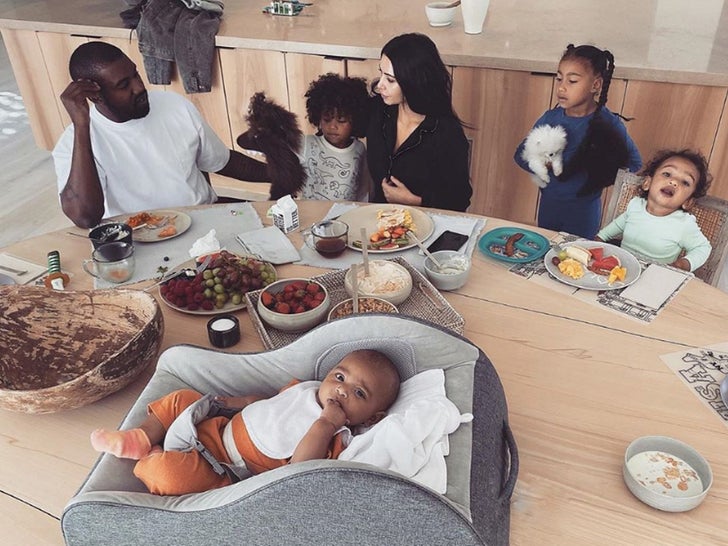 It was during the last half of 2020 when things got super rocky for Kimye … West launched his Presidential campaign on July 4 and weeks later held a bizarre campaign event in South Carolina. At one point, a sobbing Kanye told a story of a discussion he had with Kim … talking about abortion when she was pregnant with their first child.
It wasn't long after that when Kanye took a series of shots at the Kardashian/Jenner family on Twitter, at one point referring to the matriarch, Kris Jenner, as "Kris Jong-Un."
Multiple sources with direct knowledge told us Kim was ready to call it quits after Kanye's outbursts, if not for Kanye going through a serious bipolar episode. She had felt it would be cruel to end the marriage when he wasn't doing well.
– TMZ