It is sad news for us to report that one of our favorite rappers, DMX has passed away this morning. Before we get into the details of what other sources have been reporting, we are heartbroken, in a sense of disbelief, and in denial that this has happened. In no way shape or form are we questioning what the universe already had written, we are simply saying we were looking forward to him making a major comeback especially after his Verzuz appearance in 2020. It's like he was a family member who struggled with many things in silence and we kept wanting the best for them.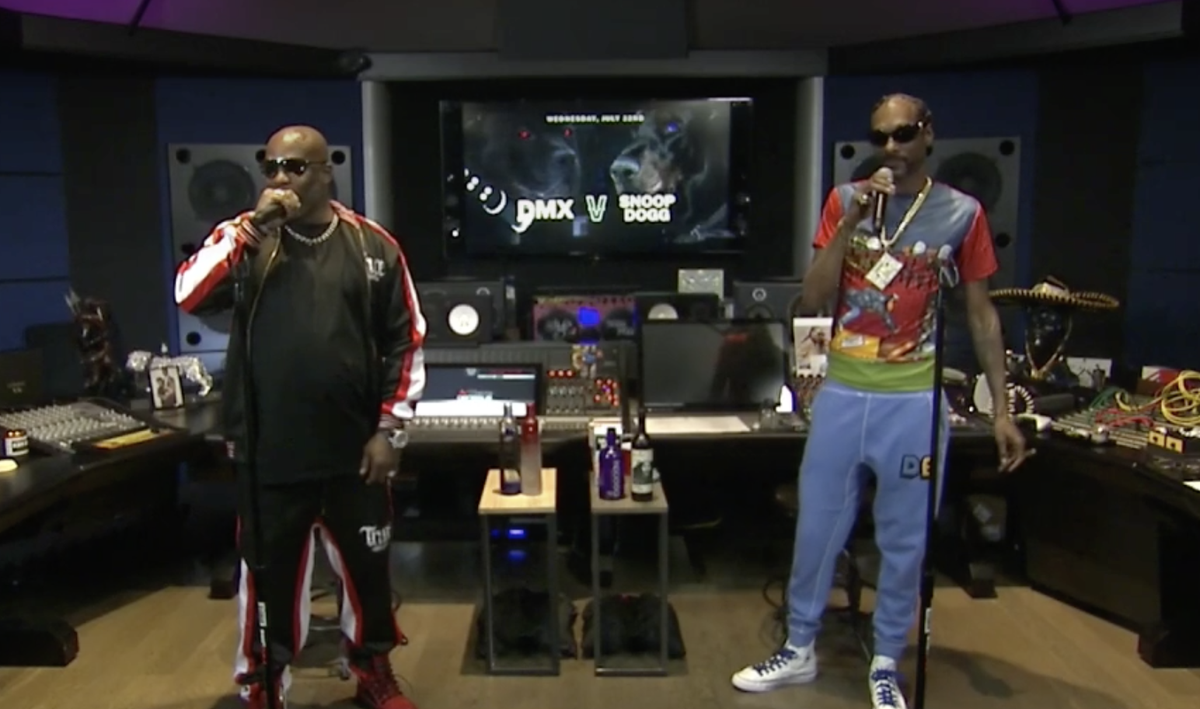 Now let's get into the details. TMZ first reported that DMX was hospitalized on Friday, April 3rd. It was stated that he suffered a drug overdose and the prognosis were not good. According to reports, X was rushed to a hospital in White Plains, NY and he was in critical care. It was stated that he had "some brain activity," but was in a "vegetative state" and doctors had for warned his family that he may not make it.
After this news darn near broke the Internet, we started to see other reports that his kids were flying in to be by his side. Other reports even began to say that he had already passed away, which was not true! Tweets and IG posts were filled with "RIP." Celebrities like Claudia Jordan and "Luenell" were amongst those who spoke to soon. DMX attorney even had to clear the air with an IG Live.
As of this morning, it has been confirmed that DMX has passed away. He virtually had no brain function after his brain went without oxygen for almost 30 minutes after the overdose. As of April 8th, his organs (lung, heart, kidney) began to fail while still on life support with his family by his side.
We are deeply saddened to announce today that our loved one, DMX, birth name of Earl Simmons, passed away at 50-years-old at White Plains Hospital with his family by his side after being placed on life support for the past few days. Earl was a warrior who fought till the very end. He loved his family with all of his heart and we cherish the times we spent with him. Earl's music inspired countless fans across the world and his iconic legacy will live on forever. We appreciate all of the love and support during this incredibly difficult time. Please respect our privacy as we grieve the loss of our brother, father, uncle and the man the world knew as DMX. We will share information about his memorial service once details are finalized.
Any any event, despite his financial, legal, and drug troubles we want to remember DMX as a heaven sent prophet who not only told his stories to the world with all honesty through lyrically inclined rhymes, but he indeed touched many lives along the way. Simple as that. Earl "DMX" Simmons was born on December 18, 1970 in Mount Vernon, NY. He was best known for hits including "Party Up (Up in Here)," "X Gon Give It To Ya," and "Ruff Ryders' Anthem." He was the first artist to debut an album at No. 1 five times in a row on the Billboard 200 charts. DMX was featured in films such as Belly, Romeo Must Die, Exit Wounds, Cradle 2 the Grave, and Last Hour. In 2006, he starred in the reality television series DMX: Soul of a Man, which was primarily aired on the BET cable television network. In 2003, he published a book of his memoirs entitled, E.A.R.L.: The Autobiography of DMX.
Some of our favs…
RIP DMX, you truly will be missed.